Upcoming Events:
Saturday January 26th, 2019 | 11:00 AM - 2:00 PM
Is home-ownership on your Vision Board for 2019? If so, join us for this fun and informative event. We will help potential buyers map out a precise plan on how to make purchasing a home a reality.
Come together to network with other potential homebuyers, find out what lenders are looking for, hear about programs available for buyers, and leave with a plan on how to execute your vision.
Get the keys to your dream!
Free Tickets at Eventbrite: Home Ownership Vision Board Workshop
____________________________________________________
Saturday February 23rd, 2019 | 11:00 AM - 1:00 PM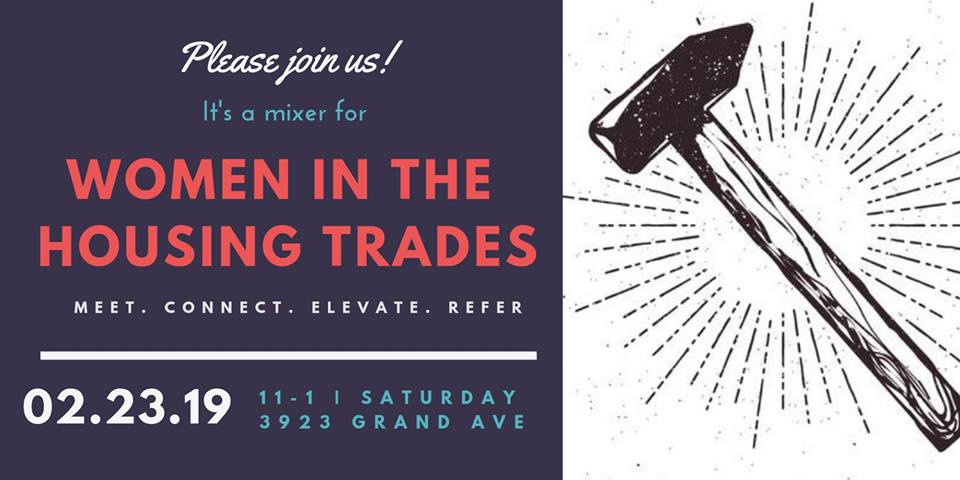 Are you a woman who works in the Residential Housing Trades?
Are you a home inspector?
An electrician?
Contractor?
Plumber?
Arborist?
Pest Inspector?
Landscaper?
Painter?
We want to meet you and we want you to meet one another!
We are realtors who are looking to elevate women in the residential housing trades by building out our production teams and refer you to other local real estate agents who are looking to do the same.
Please join us for a this fun and casual Saturday morning mixer. We will provide a light breakfast, and plenty of opportunity for you to talk about what you do, and make the connections that could bring you more work in 2019 and beyond!
Click here for more event details!
__________________________________________________
Sunday February 24th, 2019 | 11:00 AM - 12:30 PM
6931 Stockton Ave, El Cerrito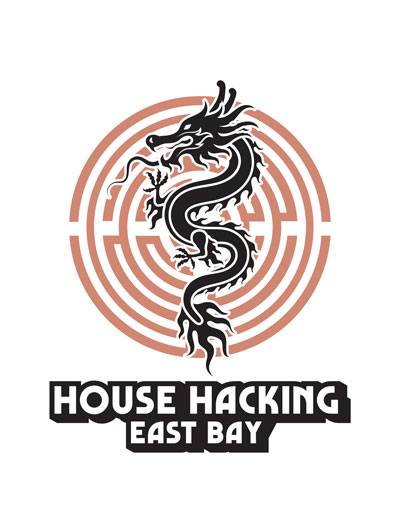 How to House Hack in the Bay Area
Hosted by: Strive Wealth Builders / JVM Lending
In the Bay Area, "House Hacking" is THE financially savvy way to buy your first home!
What is House Hacking? It's buying a 2-4 unit building as your primary residence, living in one unit while renting out the others for additional income. HouseHacking can get you into a home, while others pay your mortgage!
RSVP: >>>HERE<<<
This educational seminar offers practical House Hacking tips, tricks and tactics for financially-minded 1st-time house hackers. You get exclusive information from this top-notch team of experts in Real Estate, Tax Planning, Property Management and Mortgage Lending.
Guest Speakers:
Jay Vorhees – Founder, JVM Lending
Erich Huffaker – Founder/Realtor, House Hacking East Bay
Amanda Smith -  Realtor, Better Homes & Gardens Real Estate
Scott Isacksen – Investor, Founder of TCI Building Services
Jake Birnberg – EA, Strategic Tax Planning Services
Detra Harris – Investor, Affordable Housing Advocate
RSVP: http://erichhuffaker.com/househacking-rsvp/
Event Link: http://erichhuffaker.com/how-to-house-hack-in-the-bay-area/
Facebook : https://www.facebook.com/events/521327621694155/
__________________________________
Past Events:
1st Quarter 2019 Coffee Hour
January 5th, 2019 | 10am-12pm
Cafe Santana | https://cafesantanaroastingcompany.com/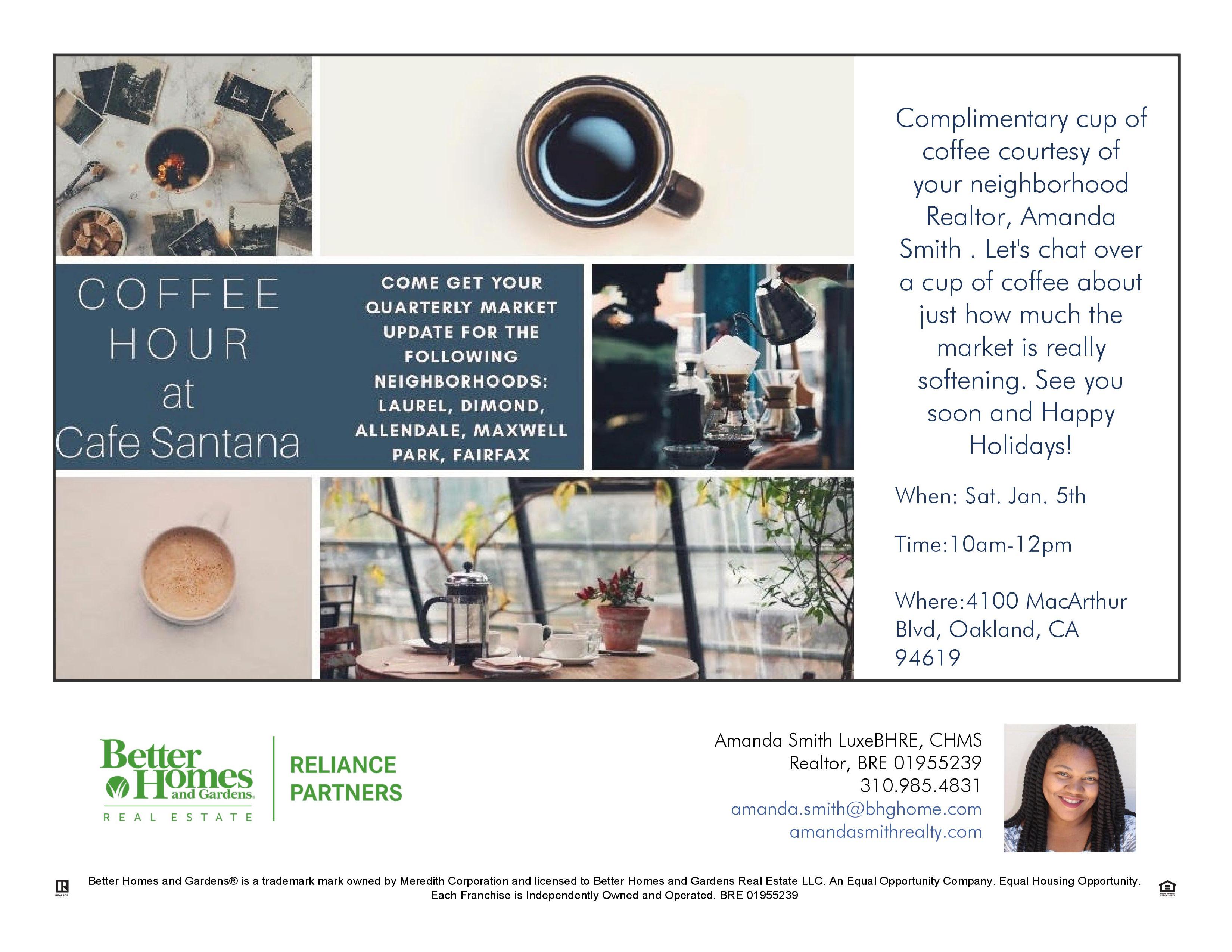 4th Quarter Coffee Hour
October 6th, 2018 | 10am-12pm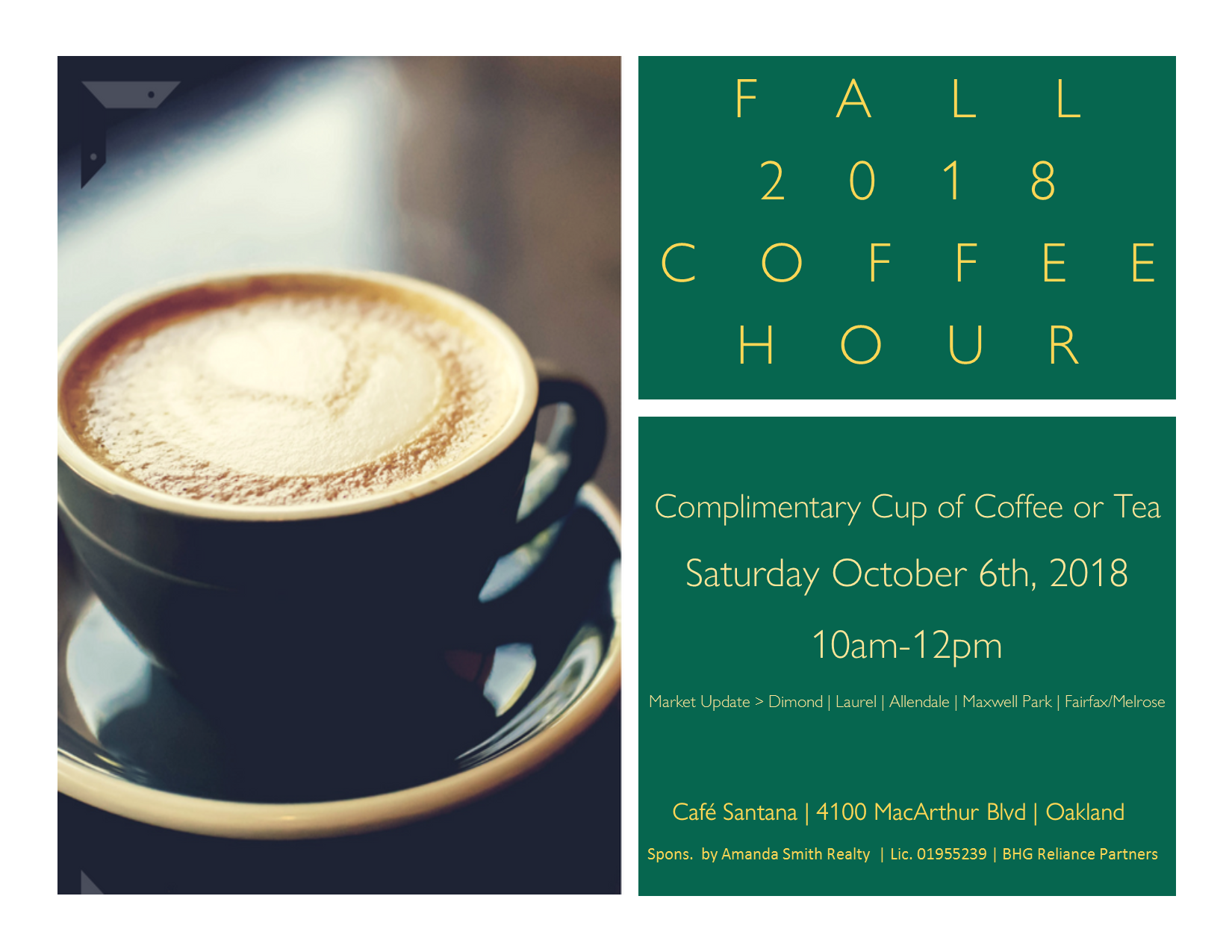 3rd Quarter Coffee Hour
Time: 10am-12pm
Place: Cafe Santana | 4100 MacArthur Blvd, Oakland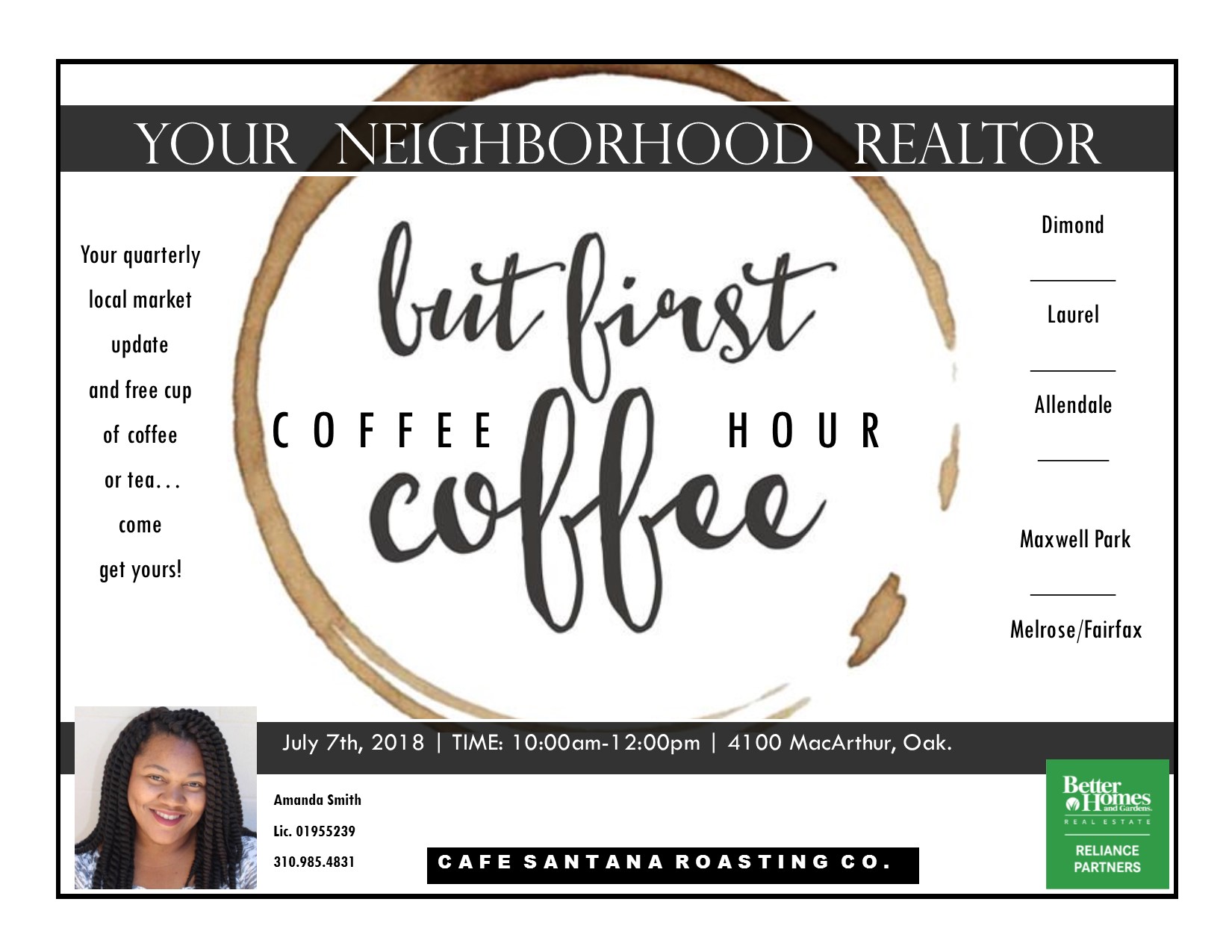 S I P   &  T A L K!
When: April 21st, 2018
Where: Paulista Brazilian Kitchen & Taproom | 4239 Park Blvd, Oakland, CA 94602
Time: 1:00pm-3:00pm